Structural racism and inequality are critical health hazards for the Latinos in neighborhoods like South Providence. As resources have been made available to other neighborhood, residents in and around the Broad Street neighborhood, including Black and Brown business owners, have not been given full access. Residential and commercial tenants continue to fight for rent cancellation as we edge closer and closer to an eviction and homelessness crisis. And essential workers, most of whom disproportionately come from our communities of color, continue to risk their health and safety to provide residents citywide the critical services they need.

The Latino Oral History Project @RILA has consistently heard stories and narratives that portray people of color and the Broad Street neighborhood as people and places associated with blight, poverty, desperation, and hardship. There is no doubt that people and businesses in this neighborhood are struggling. But, history shows that this is not new and that we've been struggling for decades.

RILA believes that Latinos and people of color must not continue to be defined by our hardships: We are a multilingual, multicultural community and Broad Street is a bustling commercial district filled with creative energy, community institutions, and people who support each other.

El Museo del Barrio project is a Latino Museum Without Walls and it entails bringing to life public spaces and empty lots with Latino-infused performance art (latin percussion, dance, teatro); creating sidewalk murals and public art along the Broad Street corridor; and offering community-led Barrio Tours. It is so called because it brings people together to relive its history, listen to and tell stories, and to create and enjoy public art that reflects this busy Latino neighborhood and the history that it holds.
Who is leading this project?
Our goal with El Museo del Barrio is to highlight local Latino artists, those who were born, raised and are life-long residents of the Broad Street neighborhood. We hope it creates discussion to bring some kind of balance where newcomers enrich neighborhoods like Broad Street, while long-time residents speak up and fight to maintain the area's culture.
René Gómez, a mural artist will lead the creation of public art on Broad Street. (2021-2022)

Tamara Díaz, a local artist and muralist worked with René in 2020 to create a sidewalk mural in front of Carolina's Family Restaurant, located on the corner of Oxford and Broad Streets. (2020)

Alberto Genao, will create a video trailer (3-5 minutes) depicting the lives of people and businesses on Broad Street, with a focus on the emergence of Dominican-owned food trucks called Chimi Trucks. Kufa Castro will work alongside Alberto collecting stories (spoken word/poetry) that would be used in the video. (2021-2022)

Candelaria Danicher is Outreach Coordinator and will stay connected with businesses owners and residents of the Broad Street neighborhood to ensure the success of the project.

The Barrio Tours is an initiative led by Marta V. Martínez, RILA's ED and Community Oral Historian. The bilingual tours will take visitors to Broad Street to experience community art projects, as well as the authentic food, music, festivals and rich cultural history of often overlooked in this Latino-urban neighborhood. (2017-ongoing)

El Museo del Barrio | 2021 • Broad Street Barrio Tours & Public Art
Summer & Fall of 2021 In October, RILA artist-in-residence, Rene Gómez will be painting portraits on two Cajas de La Broa' (electrical boxes) located at the gateway to Broad Street and near the original site of Fefa's Market in Upper Broad Street. Later, he will also transform a section of the neighborhood into the Broad Street Walk of Fame.

On Sunday, August 1 & 9, 2021, Marta V. Martínez will be joined by Doña Fefa Rosario (portrayed by a local actress) to lead participants on a Barrio Tour of Broad Street. Together they will talk about the transformation of La Broa' since the 1960s. During the tour, participants will experience Broad Street through the eyes of local artists as they share music, spoken word and performance art.

El Museo del Barrio | 2021-2022 • The Arts on Broad Street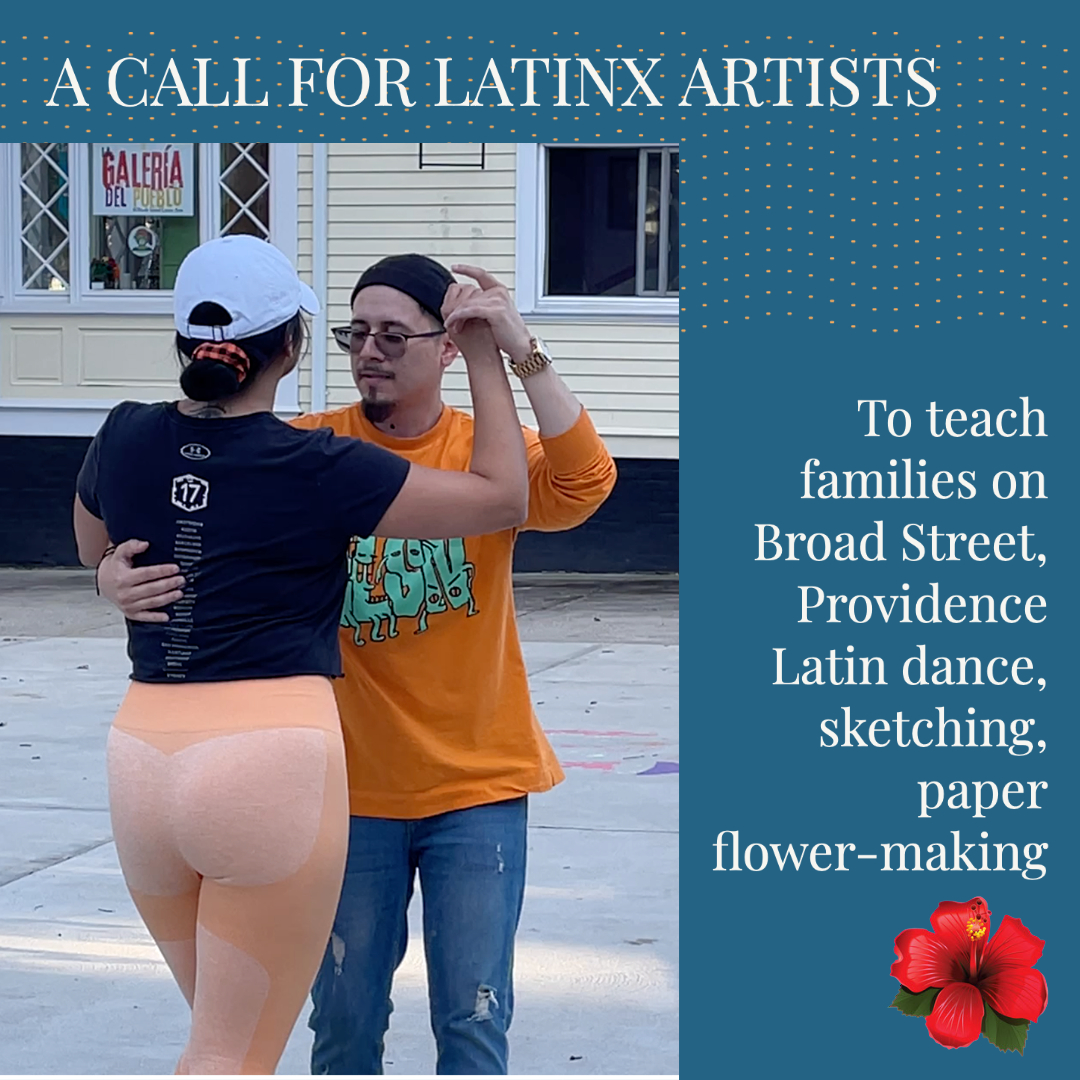 A Call for Artists
: We are looking for artists to bring art to Broad Street during the upcoming Autumn months on two different week nights/evenings. We are particularly interested in offering
bachata
or salsa demonstrations, hands-on craft-making, sketching, drawing for families.
All Artists:
As part of your submission, we ask that you
fill out a form
to to create an online profile on our website and join the list of RILA Latinx artists and creators.
We are open to and seek your ideas on how we can activate Latino arts and culture in this largely Latino cultural corridor. In the Summer of 2021 and again in Spring of 2022, RILA will be engaging with the residents of Broad Street to hear what kind of art they'd like to see. The following Summer and Fall we will use the findings to begin offering programming that fully engages residents and businesses in arts.
Read more below.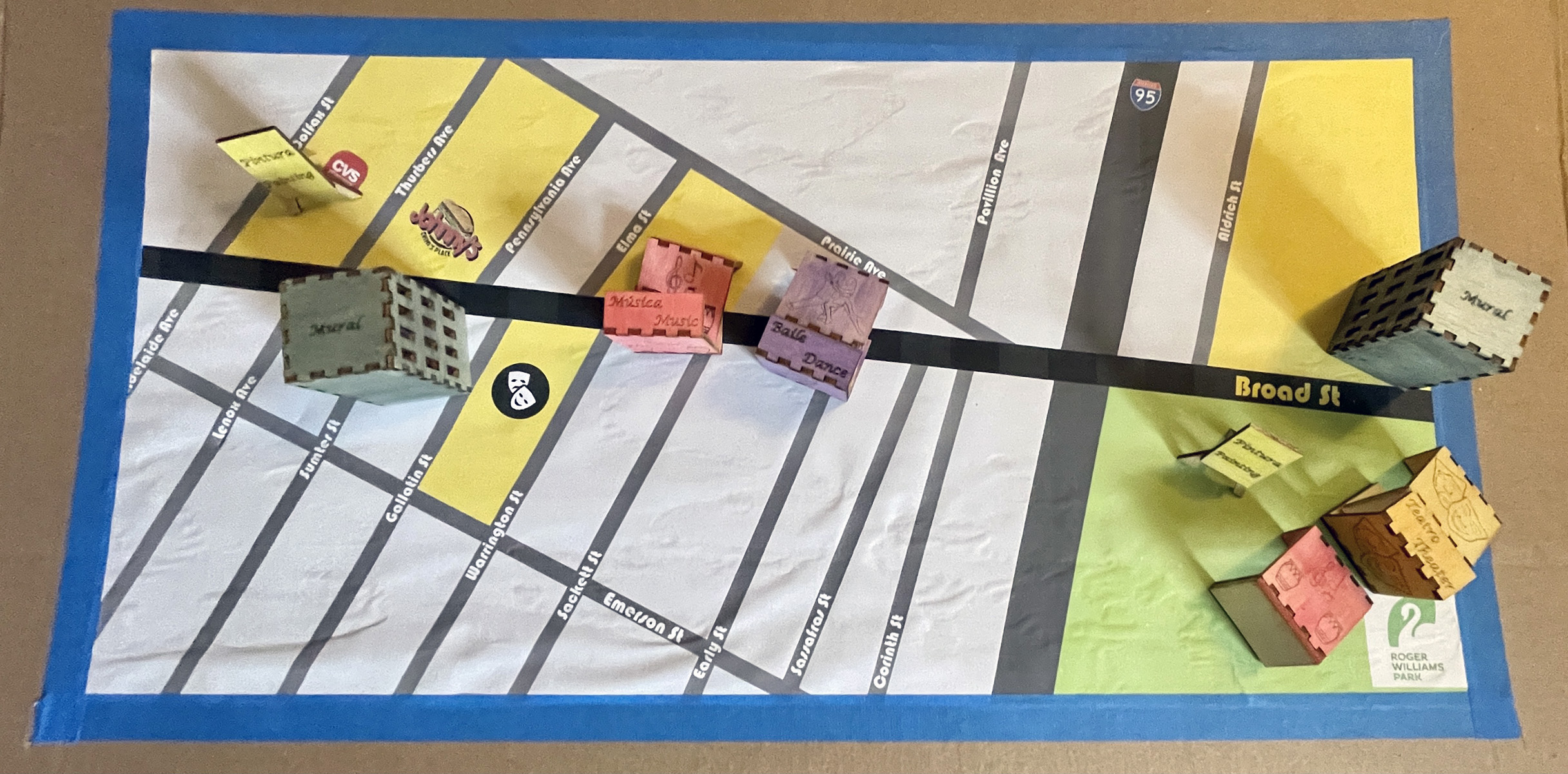 El Museo del Barrio is a Latino Museum Without Walls. It is a place where Latino culture in Providence can be experienced through food, music, and the every-day lives of the people who live in the Broad Street neighborhood.

Imagine a Broad Street | La Broa' where families in the neighborhood can participate in Latin dance, listen to music and make art together. Imagine that these art forms can be offered by people who live in the neighborhood.

Imagine a place where we can gather and listen to the stories of Providence's Latino and immigrant communities first hand — stories of dreams, hope and resilience.

A place where residents can share photographs, record personal stories and participate in intergenerational conversations.

Through El Museo del Barrio, we hope to educate and inspire young people to become informed, engaged and motivated leaders who are emboldened to promote social justice in our communities, and to respect elders as they learn from the past.
In the summer of 2021, four students from RISD and Brown University joined Marta V. Martínez in walking Broad Street to speak with residents about what kind of art they would like to see happen in their neighborhood. The above prototype served as a hands-on way to allow people to "place art" in locations where they would like to experience it.
El Museo del Barrio | 2020 • Sidewalk Mural Art
On Sunday, August 2, 2020 a group of Rhode Island residents joined Rhode Island Latino Arts and artist, Tamara Díaz at an all-day community painting day. The sidewalk in front of Carolina's Family Restaurant, a popular eatery on Broad Street, was transformed to this beautifully-colored piece of art.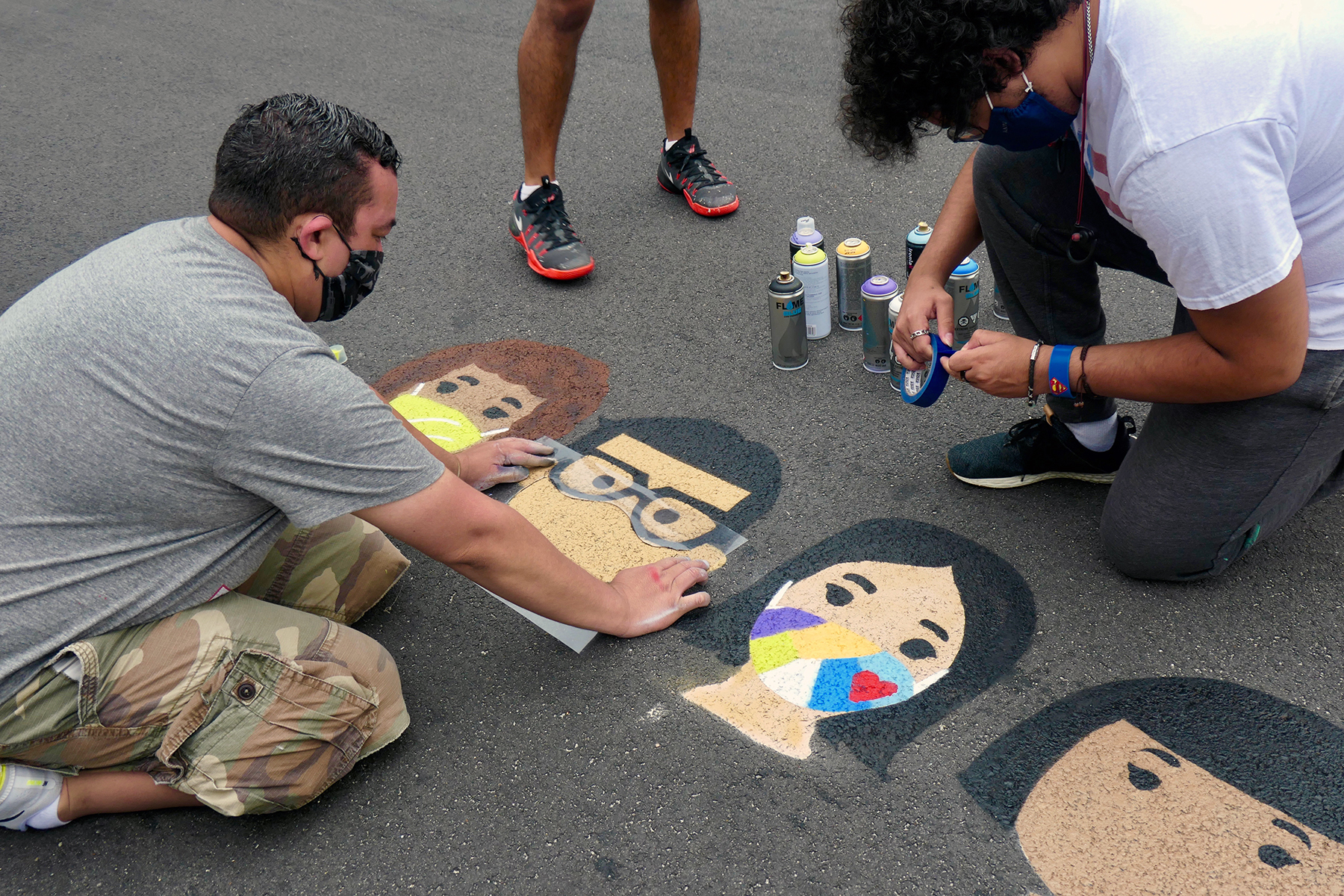 On the Ontario Street side of Broad Street, Pop Artists Rene Gómez and Jason Hernández, with help from Spray Paint Artist, Pablo Youngs, created street art using images of COVID-19 with messages to passersby on how to stay safe and healthy.

Broad Street, also known by some locals as La Broa', is the heart of South Providence. Since the 1950s, the neighborhood has served as the center of Hispanic activism, commerce, and cultural expression in the City of Providence. It is representative of significant social movements that reflect the history of Latinos in Providence — from the establishment of Fefa's Market in the early 1960s to the designated birth place of the Latino Political Movements of the 1970s and 1980s.
We respect and acknowledge the fear by its residents that projects like ours will wipe out (or White out) neighborhoods like South Providence. There has been great interest by City officials to bring change to Broad Street, and we encourage local advocates and officials to pursue policies that encourage investment while promoting the ability of existing residents to stay and benefit from revitalization.
We also respect that Broad Street is made up of a mosaic of people and cultures that include those from the Continent of Africa, Southeast Asia, and diverse South American and Caribbean countries. Additionally, we are aware of and celebrate the history of the Jewish, Irish, Scottish, and African-American communities that made Broad Street what it is today.
This project is made possible with support in part by these funders: