© All rights reserved | Rhode Island Latino Arts
Video created by Alerberto Genao, Genao Films
El Museo del Barrio | Sidewalk Mural Art
On Sunday, August 2, 2020 a group of Rhode Island residents joined Rhode Island Latino Arts and artist, Tamara Díaz at an all-day community painting day. The sidewalk in front of Carolina's Family Restaurant, a popular eatery on Broad Street, was transformed to this beautifully-colored piece of art.
On the Ontario Street side of Broad Street, Pop Artists Rene Gómez and Jason Hernández, with help from Spray Paint Artist, Pablo Youngs, created street art using images of COVID-19 with messages to passersby on how to stay safe and healthy.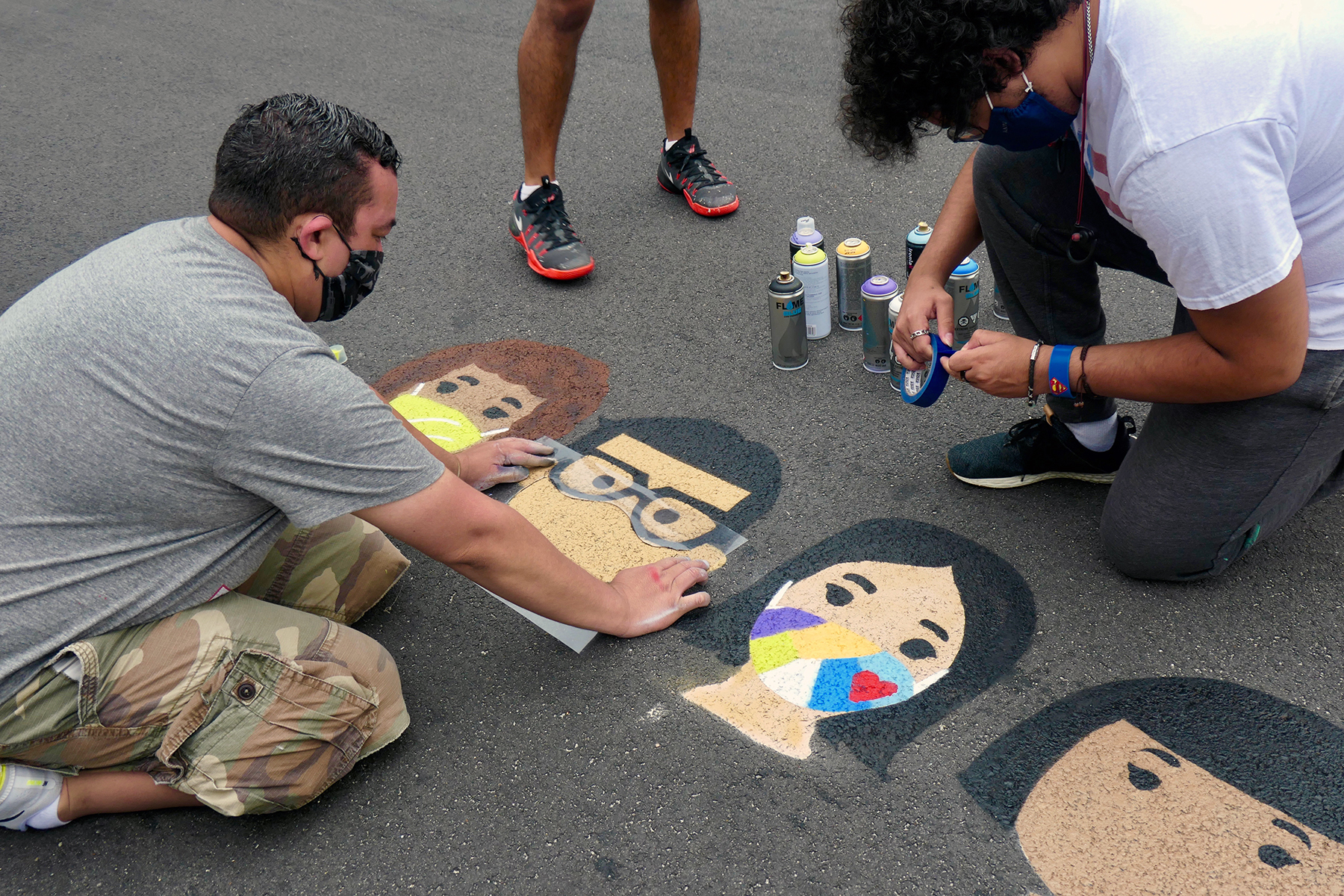 Broad Street Walk of Fame Sidewalk #1
On June 5, 2022, Rene Gómez and a group of students from the 360 School in Providence transformed the sidewalk in front of Johnny's Chimis truck on Broad Street into Rhode Island's Broad Street Walk of Fame, remembering the businesses that made Broad Street what it is today.
This project was made possible with support in part by these funders: