Jeny's first meeting with Meredith causes sparks ... big ones, too!
Meredith has been working long hours in the studio with Dailen Williams, who assists her every step of the way.
Posted April 29, 2015
By Marta V. Martínez, Executive Director of RILA
When I invited local artist Ana Flores for a cup of coffee I learned that she was not originally from Rhode Island, and therefore did not fit the guidelines of the project.
Inspired by the conversation, Ana then proposed of a way that she could incorporate artistic expression into this project made of memories and words.
The smell and taste of coffee during that first meeting would later become the inspiration for the theme and title for the project.
Click here for more …
➤ Wheels. A Steel Roof. Voilà!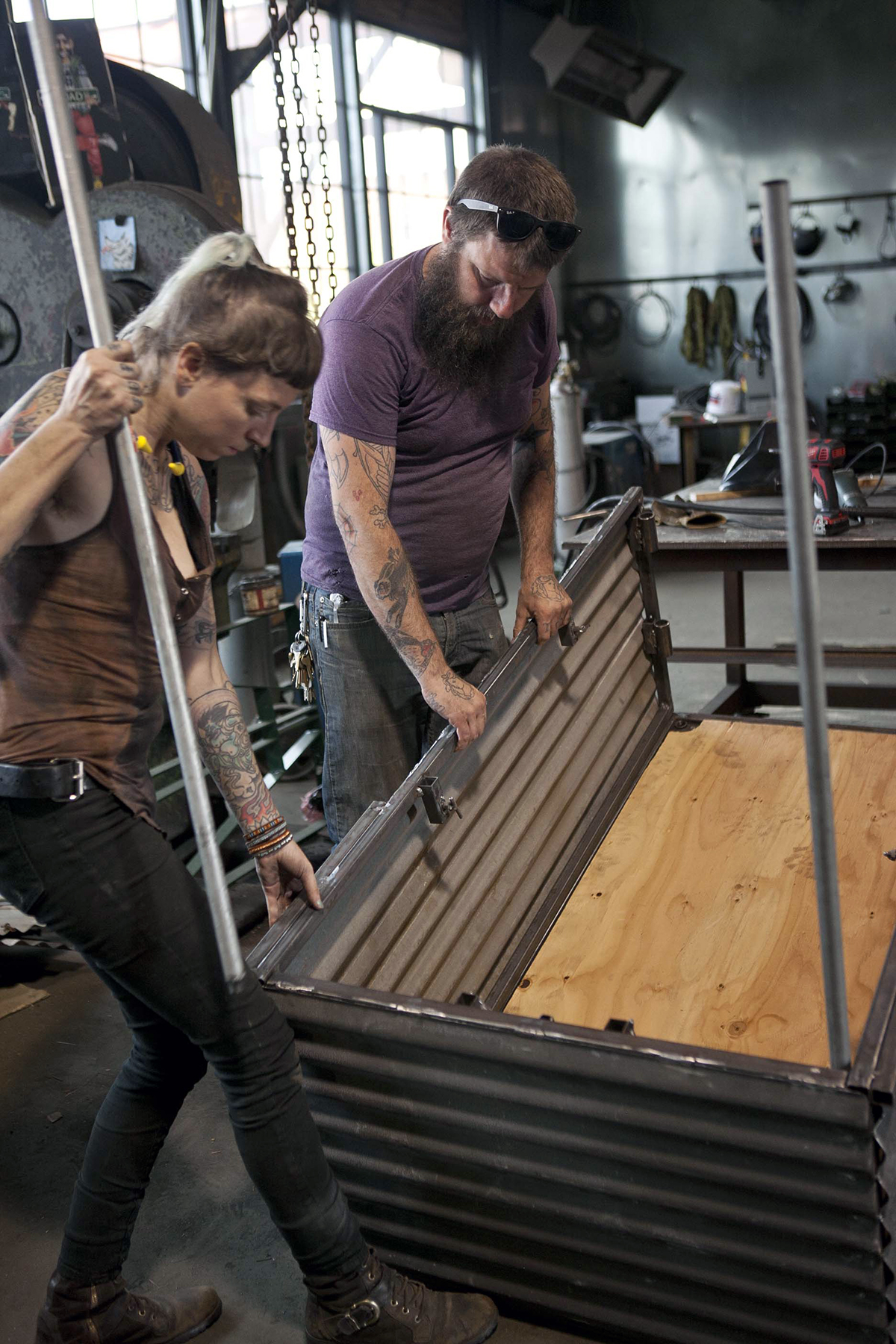 The sides of the card are made out of corrugated metal, found in a scrap yard by Tim. They slide into the frame neatly, and poles on all four sides are designed to hold it all together. Bicycle wheels will make the cart mobile.

The trick is to make sure all these parts can be easily and quickly put together and taken down by one person, if necessary.
Ana writes: I stopped by the Steel Yard to pick up the cart from Meredith. She had done a great job brainstorming with Tim Ferland how to engineer the portability of the cart and with the help of Dailen Williams, the cart took shape each week.

My challenge to them had been: Make the use of the cart – including its set up – a delight for the users.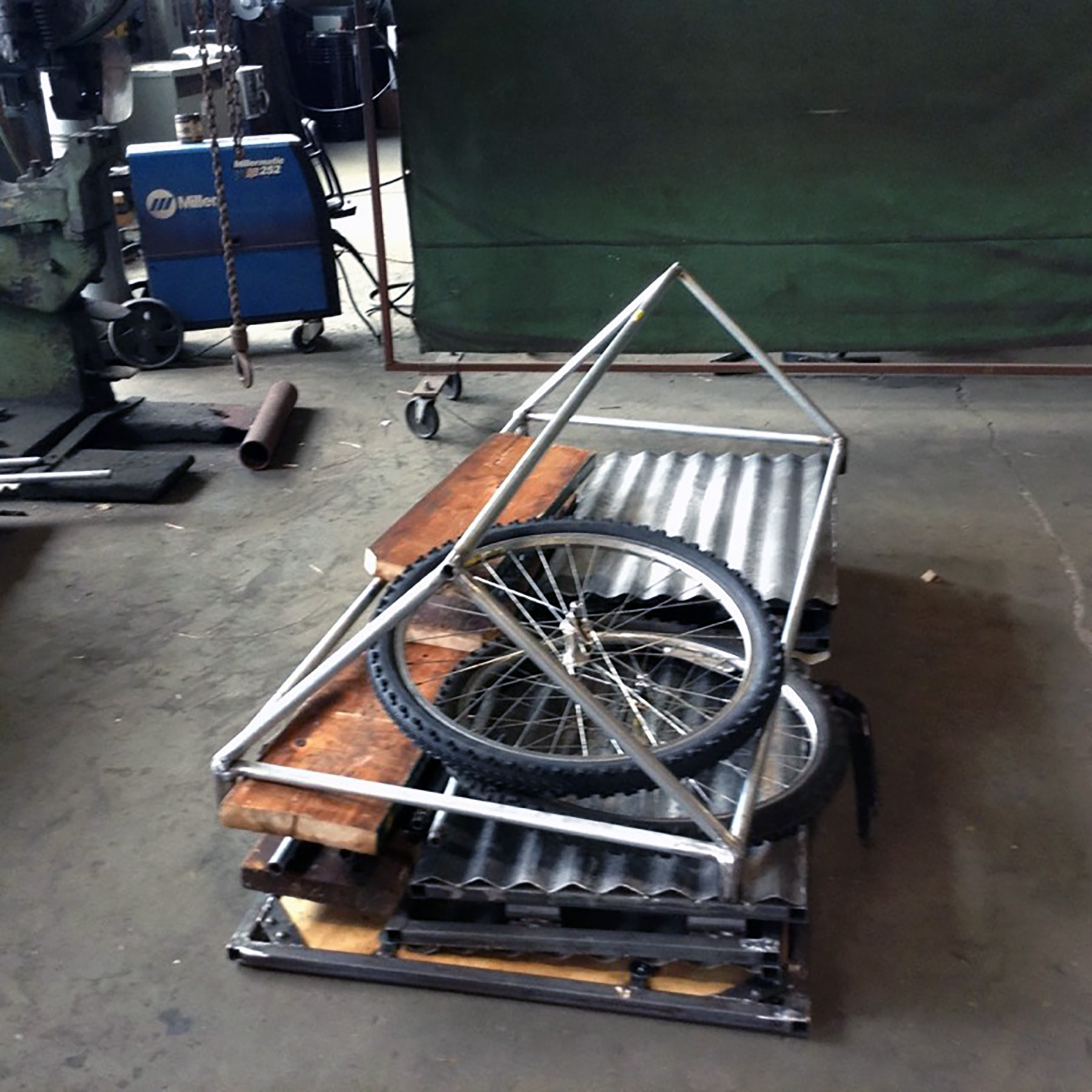 I arrived when they called to say it was ready to see a compact pile of parts that would become the cart, mostly made out of salvaged materials.
Recycled materials with a history was also part of the request. Meredith showed me the set up which took about 25 minutes, and then we packed it into my
Prius
, it fit perfectly with room to spare!
When I got home I managed to put it together with no help in no more than 25 minutes.
Yesterday I added a wooden shelf piece that will frame and hold the
Bustelo
cans.
⬇︎