June 01, 2023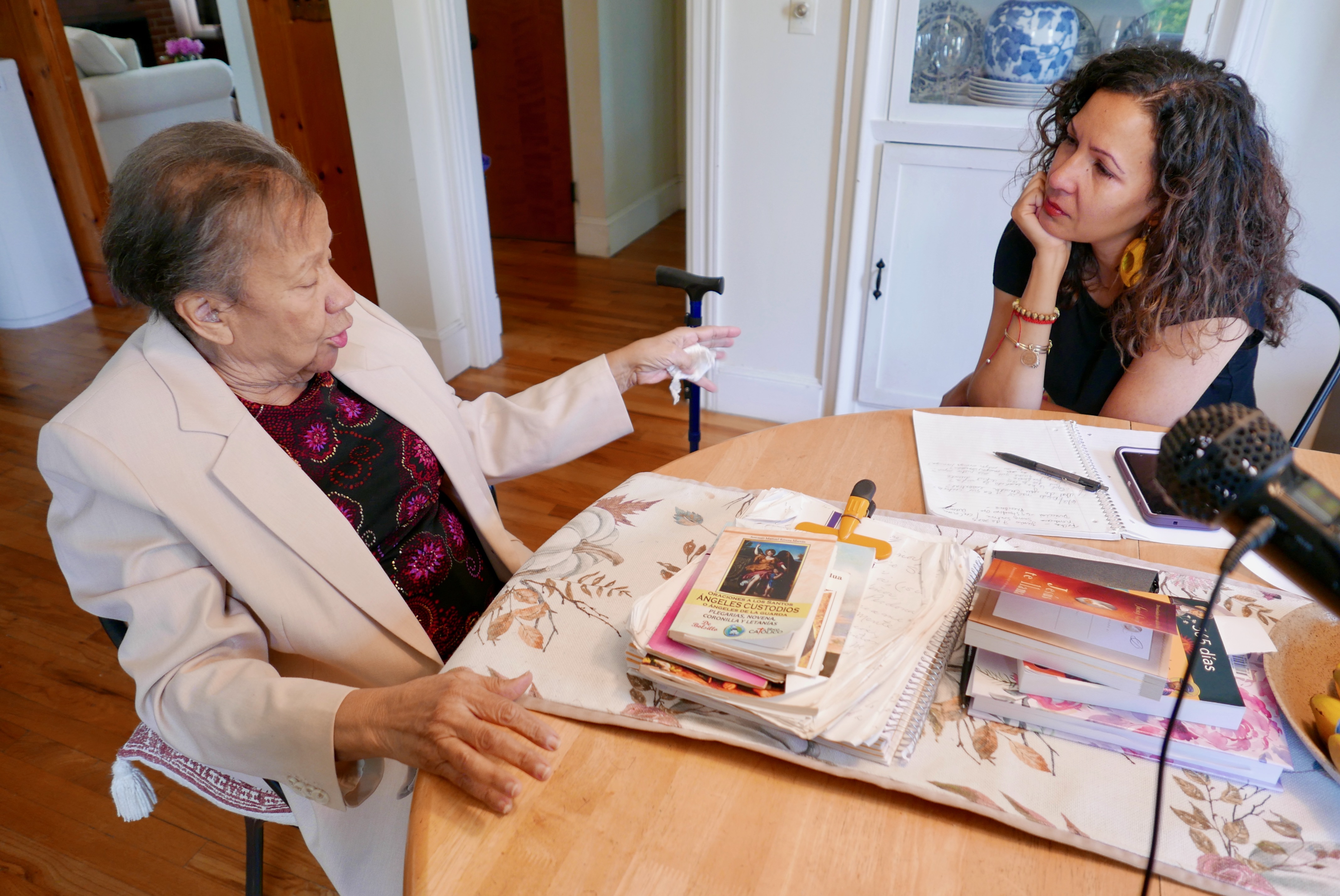 It was an emotional June for me, as I sat down to interview tía Carmen. I had prepared the questions ahead of time, thinking this would be a breeze. Tía Carmen is a natural storyteller, she has been telling the stories of our family for decades now. However, sitting down with her was hitting me differently this time.
My aunt will be 80 years old this October. As she was looking back at her own life, talking about her love for her daughter and granddaughters, I saw a different side of her. The woman with dreams, struggles and undying faith. In our family, tia Carmen is the one you go to when you need prayers, she is the only person I know who has never doubted her faith. Her iconic phrase is "
Dios provee
/God will provide," and when she says that, you believe her. There is no doubt in her voice, no quiver, when you are going through a hard time that's comforting support. Someone who has unwavering certainty, even when you don't. Watching her recall the stories of her childhood, giving us a glimpse into that time, made me extremely emotional.
Tia Carmen is the oldest of my mom's siblings – there are nine of them, each one with a different kind of gift. Tia's eyes became young again as she talked about my grandmother's sense of humor and creativity as a seamstress. According to her, my grandmother was very committed to her community and used her talents to make dresses and bows for all the little girls in her town, to feed the homeless. Perhaps that's where we get our love for community, that's the inheritance from our
abuela
and from my aunts and uncles.
No family is perfect, and mine is certainly not the exception, but I'm so thankful for this conversation with my aunt, because it allowed me to dwell on the strength of the women in my life. Tia Carmen, my mom, cousins, daughters, sister, and of course, my own. Legacy is built on a daily basis, it's an active act and tia Carmen continues to work on hers, one prayer at the time.
Las Abuelas Cuentan
is an oral history project about the wisdom and legacy of the elders of our community. If you would like to be a part of the project reach out to me at:
sussy@rilatinoarts.org
Our next
Café Recuerdos
has a new location, find out more
here
➤

More ➣